Post-Thanksgiving Meals
We're still enjoying our Thanksgiving leftovers and should have enough to last about two more meals hopefully! I'm thankful that Matt was more than willing to eat leftovers often this weekend after the big meal Thursday for Thanksgiving. I was also THRILLED to successfully prepare turkey stock this year with our turkey carcass. (It wasn't hard! I just covered our turkey carcass with water, added a few carrots, and a couple of celery stalks, along with an onion and a bay leaf.) We discovered so much more meat that would've been wasted and ended up with plenty of lovely stock to use in future meals. I was probably just as excited about that as I was our original feast :)
amazing all from the turkey carcass!
This is what we'll enjoy for the week, making the most of our leftovers and food in the freezer.
Saturday:
we went out to eat BoomBozz pizza with our community group friends after church - yummy!
Sunday:
turkey barley soup
, rolls (from Thanksgiving)
*I'm hoping substituting turkey for chicken will be fitting!
from Martha Stewart
Monday:
leftovers (from Thanksgiving and/or lasagna)
Tuesday:
bean burritos
,
cilantro lime rice
(both from the freezer)
from Martha Stewart
from Skinny Taste
English muffins, eggs (my dad brought us 4 dozen farm fresh eggs!), bacon - maybe breakfast sandwiches?
Thursday:
crock-pot chicken tortilla soup
, taco rice, cornbread
*I skip the green chili peppers and also add a can of black beans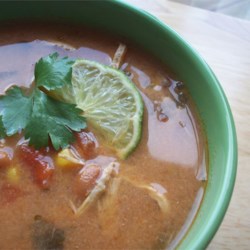 from All Recipes