Easter for Toddlers
As Lent continues, we long for Easter and the victory Jesus won over death. I hope to teach Moriah more about Easter this year, as she was especially interested in Christmas and the birth of baby Jesus. We enjoyed focusing on the arrival of our Savior at Christmas, and she was thrilled to consider that He came as a baby. As a 2 1/2 year old she asks lots of questions, and can retain what we're teaching much more than she could last Easter. While Christmas offers many opportunities to teach, I'm thankful that we can choose to teach throughout Holy Week leading up to Easter as well. After all, without the Resurrection at Easter, our Christmas celebrations of the baby Jesus would be in vain!
These are some ideas we hope to try this year as we celebrate with our busy toddler.
Of course we'll be flexible, and I won't promise or expect everything to happen :)
I'd love to build a collection of more Easter books based upon the
Biblical Easter story.
This list
is full of titles that sound great!
from HeartFelt Truths
First, I plan to purchase
this banner
which we'll use throughout the Holy Week.
I especially love the helpful illustration of the dark felt being laid over the scene on
Good Friday, and the "He is Risen" yellow felt being displayed on Easter morning.
I made my own Advent scene using their free patterns,
but purchasing this one seems like a good idea since it's slightly more involved.
from Impress Your Kids
from Catholic Icing
If I can print
these pictures
in color I think the toilet paper roll "puppets"
would be helpful to use as props throughout the week as we discuss the Easter story.
from Gretchen Reads
On Wednesday, we'll make
this play dough Easter Mountain
as Noel Piper suggests
in "Treasuring God in Our Traditions". I was a bit intimidated by the thought of the
pipe cleaner figurines she described making, so I think we'll photo copy a Jesus
picture from one of Moriah's children's Bibles. Gretchen did that in the picture
above, and it seemed like a great idea so that Moriah can recognize a familiar picture.
from Thalita Dol
On Good Friday
this cross craft
with wooden popsicle sticks and a heart in the middle
helps describe that out of His love for us Christ died on the cross in our place.
from Totally Tots
On Easter Sunday
this simple craft
clearly shows that Jesus isn't in the tomb
any more! He's risen, praise the Lord!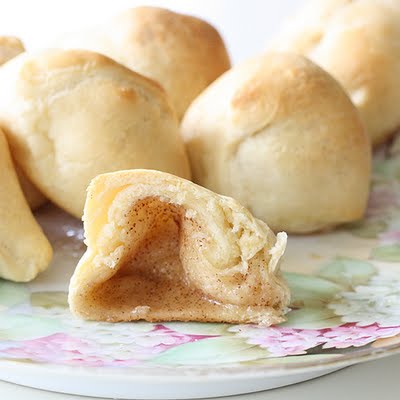 from Eat at Allie's
We'll also make
Resurrection rolls
again this year,
but I'll be certain to seal the crescent rolls better than I did last year.
The object lesson is off a bit when there's no hollow middle :)